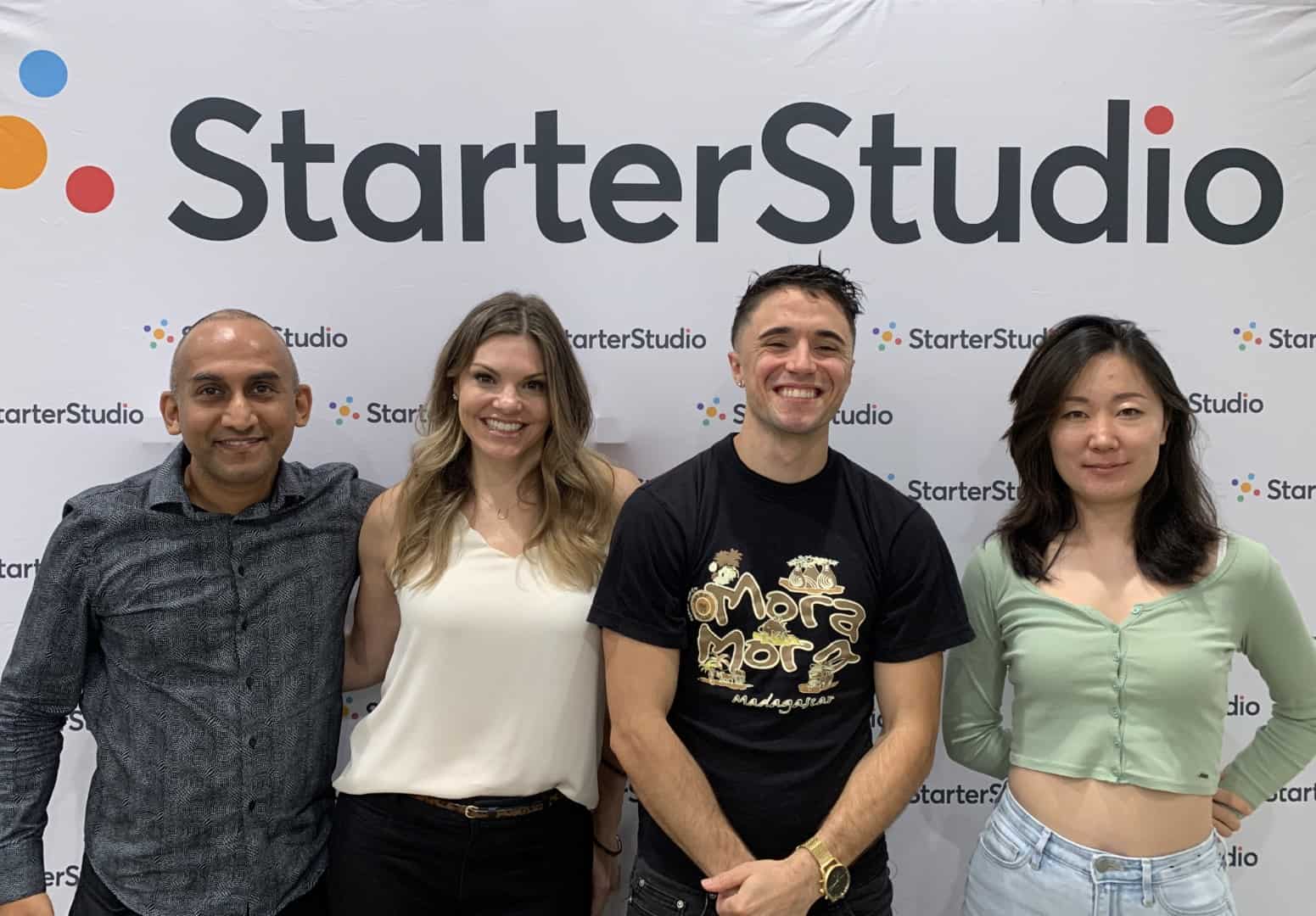 Founders Chait Rendu, Courtney Potter, Tim McGuire and Dala Gala (missing cohort members: Tiona Langley and Rob Smyers) from our Idea Stage Cohort participated in their Pitch Night culminating the end of their entrepreneurial journey in the accelerator. Learn more about their exciting businesses!
Founder: Courtney Potter
Company: Pickle Living, LLC
Overview:
A comprehensive marketplace website offering ways to 'simplify your life' by accessing information, support and encouragement to achieve life goals.  Website offers easy access to podcasts, a community-building life-goals challenge club, and personal coaching.  Content enables people to connect with each other and access critical information to support all aspects of their life and achieve long-term goals.
Founder: Rob Smyers
Company: Vörn Designs
Overview:
An online shopping catalog offering homeowners easily assembled, modular furniture with interchangeable parts and the option to customize the final product far more than existing alternatives.  Buyers will enjoy selecting options to fit their room designs without the frustration of long assembly times.
Founder: Timothy McGuire
Company: One Planet Tours Inc.
Overview:
A marketplace website that creates a new form of tourism, connecting environmentally conscious travelers directly to indigenous expert guides who will provide unique travel and learning experiences, while protecting the environment and retaining more of the tourist spending for the local community.  To support the social and environmental impact, they will be allocating 50% of the tour profits into community projects within the host destination's community.
Founder: Tiona Langley
Company: Industry Collective, LLC
Overview:
A membership marketplace website and community for diverse, freelance creatives and potential clients hiring these same creatives.  Members can network and form working teams to satisfy the needs of brands and businesses without having to rely on a middleman.  This increases the member's income while providing clients with highly qualified and rated professionals quickly and easily at competitive rates with project management offered.
Founder: Dala Dala
Company: Begin Adventure.io
Overview:
A highly curated and validated information hub/platform for adventure travelers who are not professionals but want an experience beyond the typical low energy, low risk tour. Website offers information that encouragers even beginners to adventure travel to step out of their comfort zone.  Users will gain comprehensive firsthand destination and activity recommendations from those who have completed these adventures many times.  In time, users will be able to book and pay for their travel packages directly through the platform.  Platform also provides suppliers with a way to connect with adventure travelers and offer products and services related to the adventures offered.
Founder: Chait Rendu
Company: Maestri, LLC
Overview:
A game-based education and project master plan website and mobile app for those seeking to build their own small house quickly, with less risk, based on a proven design, and at a lower cost.  The DIY builder can follow the detailed master plan to build their home or an accessory dwelling unit (ADU) to generate rental income using preferred suppliers.
Company: CHEARS, LLC
‍Overview:
An online platform that enables collective planning for patients across healthcare provider organizations to improve patient care and the health of the overall community. An innovative system architecture and business model provides each health care provider a holistic view of the patient's health and treatments, while providing the Community Health Improvement Plan valuable data to assess the overall health of the local community.